The Nest
Key elements of our infant's environment:
A warm and soothing environment that provides the security for each child to be themselves
Freedom of movement to explore and develop the child's motor skills (turning, sitting, crawling)
Sensory experiences that provides visual stimulation and opportunity to develop grasping skills
A day in the life of our infants:
Cuddles and snuggles
Sensory and motor stimulation
Social interaction
Tummy time
Music
Outdoor time
Feeding and napping on a personalized schedule
The Tree House
Key elements of our young toddler's environment:
Strengthening gross motor skills through climbing, walking, balance and jumping activities
Supporting the development of practical life skills (eating and dressing)
Encouraging verbal expression
A trusting atmosphere that allows children to explore materials that corresponds to their developmental needs
A day in the life of our young toddlers:
Expressing themselves through singing and dancing
Climbing and playing on the ramp
Working with hands-on, interactive materials
Bible stories
Outdoor free play
Eating at a child-size table
Napping
The Bee Hive
Key elements of our toddler's classroom environment:
A daily routine of practical life activities teaching children to care for themselves and the classroom environment
Emphasis on developing verbal communication and building multilingual language skills
Time to practice fine motor skills through varied activities that emphasize eye-hand coordination
A day in the life of our toddlers:
Learning and exploring materials on their own
Using language to express their need and learning to listen to understand others
Taking care of their environment by cleaning up after themselves
Look after plants and the outdoor garden
Engaging in art, music and singing
Bible story time
Involvement in each aspect of food preparation (cutting and peeling fruit setting the table and clearing the table)
Outdoor free play
Weekly baking
Kabbalat shabbat
Nap time
The Children's House
Key elements of our preschooler's environment:
Practical life activities to develop confidence, concentration and independance
Sensory materials that refine each of the child's senses
Language development throughout the curriculum using hands-on and tactile materials to build the foundation for writing and reading
An emphasis on culture and geography that allows the child to follow their natural drive to learn about the world
Hands-on learning to build mathematical skills from concrete to abstract concepts
An interactive and rich environment that encourages the development of social skills (table manners, greetings, courtesy of others)
A day in the life of our pre-preschoolers:
Moving freely within a structured environment, selecting work that captures the child's interest
Learning at their own pace through on-on-one lessons and uninterrupted working cycles
Peer learning and stimulation in a multi-age group
Cutting and preparing fruit for a healthy snack when hungry and setting the table for lunch
Artistic exploration through drawing, painting, crafts and music class
Taking care of the environment by cleaning up and looking after plants and the outdoor garden
Bible story time
Weekly baking
Kabbalat shabbat
Outdoor free play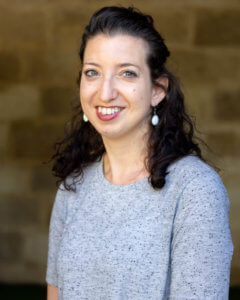 Summer Camp
First two weeks of July
You are invited to Little hearts summer camp held each year for our students, their sibling and any child who wants to join! We have two fun filled weeks planned full of running, playing and laughing to keep everyone enjoying the summer. Our teachers organize each day around activities such as:
Water games
Arts and crafts
Music
Baking
Free play out doors and inside
Story time
Gardening
And of course, making new friends!
The children look forward to Summer Camp at the end of each school year as we change up the pace, get out the kiddie pools and  have some fun in the Jerusalem sun!  Please contact us for pricing and enrollment.